How to Download Amazon Video in MP4 Format
Amazon Prime offers an excellent offline feature that allows subscribers to easily download their favorite content for later streaming, without requiring an internet connection. This versatile download mode is available on a variety of devices including Fire tablets, Android and iOS smartphones, as well as Windows 10 and Mac computers. However, it's worth noting that this feature limits users to streaming content on up to 3 supported devices simultaneously, with only 2 devices able to view the same content at once.
If you wish to enjoy Amazon videos offline on more devices, it's recommended to download them in MP4 format. MP4 is a widely recognized and versatile video format that provides high-quality video, while maintaining relatively small file sizes. It's supported by all major video platforms and browsers, making it an ideal choice for downloading and playing videos across various devices.
Related: Three Ways to Watch Amazon Video Offline
To help you easily download Amazon videos in MP4 format, we recommend using a helpful Amazon Video Downloader tool. This tool simplifies the process of saving Amazon videos as MP4 files, allowing you to move and play them on any device at any time. In the following sections, we'll guide you through the process of using this tool to download your favorite Amazon videos and save them in MP4 format.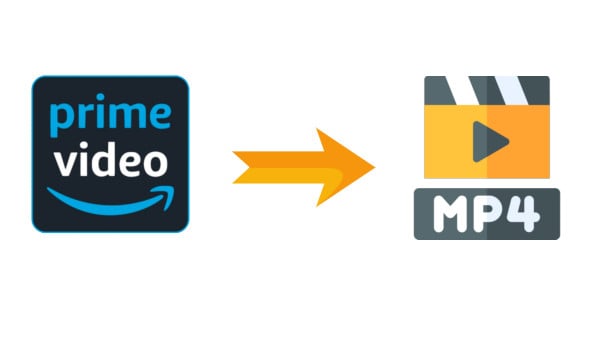 VidiCable Amazon Video Downloader
As a feature-rich all-in-one downloader, VidiCable is undoubtedly your go-to support for downloading Amazon videos. With just a few clicks, it effortlessly converts videos into MP4 file formats, ensuring compatibility with nearly all devices and players. Whether you're using a smartphone, tablet, or any other platform, VidiCable delivers seamless and perfect integration for your viewing pleasure. Moreover, VidiCable supports downloading Amazon videos in up to 1080P resolution, ensuring an exceptional viewing experience for those who seek high-definition content.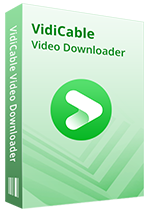 Features of VidiCable Amazon Downloader:
Download Amazon content in MP4 format (MKV is supported).

Support more than 15 streaming services.

Work at 5X speed on Windows and Mac PCs

No need to intall any other apps.

Free upgrade and keep adding supports for more sites.
Download Win
Download Mac
---
Tutorial: How to Download Amazon Videos in MP4 format with VidiCable
VidiCable has the Amazon browser built-in, ensuring you can operate the software effortlessly. So launch the latest version on your PC and follow the detailed guidance now!
Step 1

Select Website

There will be a pop-up for you to select the right site of "Amazon Prime" based on your region. After selecting, you can log into your Amazon account.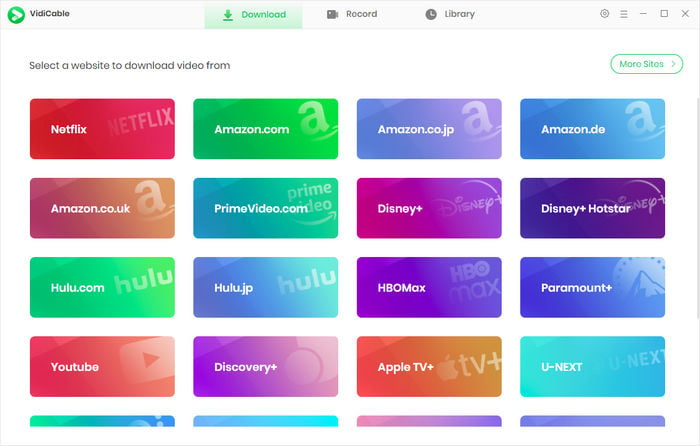 Step 2

Customize Output Settings

You are allowed to select MP4 as the outfut format of the video in this step. Click the

to open the Setting window.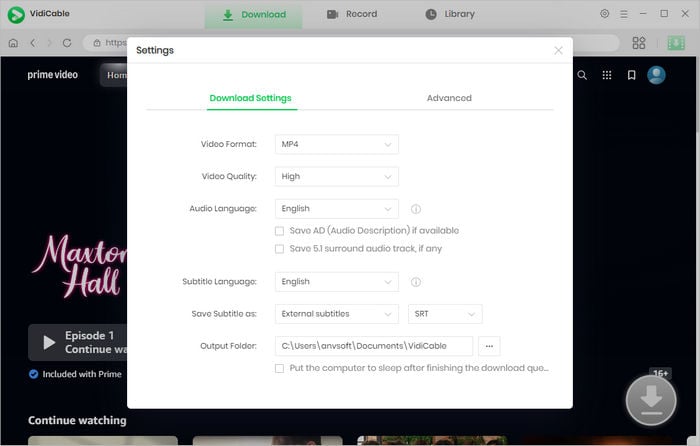 Step 3

Search for Videos

VidiCable grants you to enter the name of the video into the search box, then it will list all the related videos. Alternatively, feel free to browse and choose videos of interest directly on the built-in Amazon Prime homepage.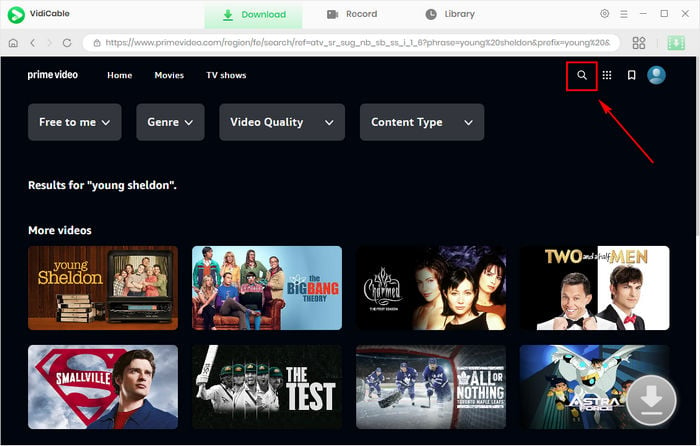 Step 4

Choose Video File Size

Tap the video's thumbnail to turn the gray download button in the lower right corner green.

For downloading the Amazon series, just click the

button to decide which episode and season to download. To choose video file size to save some storage space, click Advanced Download. To download the Amazon film, directly click

to select the file size.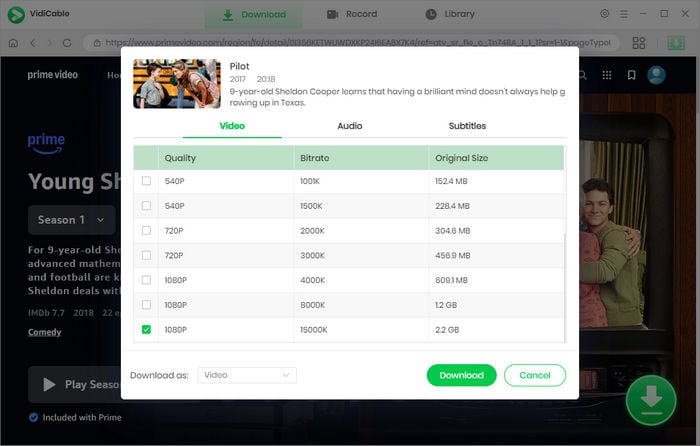 Step 5

Download Amazon Videos to MP4 Format

Once you complete the above settings, you are ready to start downloading. When the download finishes, you can locate the MP4 format video in the folder you've selected or the Library of the programme.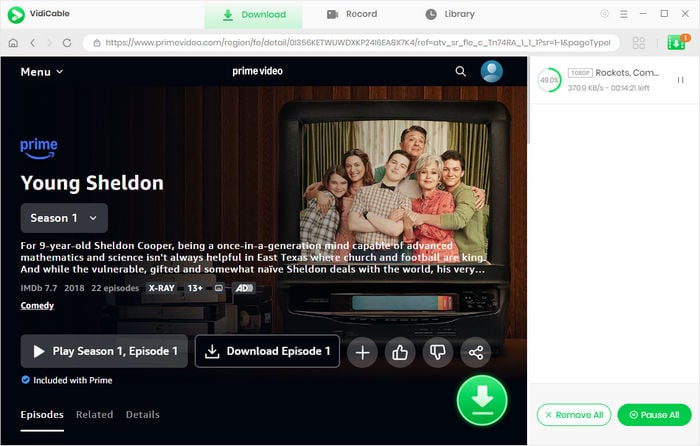 Congratulation! You've downloaded Amazon videos in MP4 format successfully now!
VidiCable goes beyond just enabling you to download Amazon videos in MP4 format; it also extends its support to other popular streaming platforms. Whether you're looking to download content from Disney+, Netflix, HBO Max, and more, VidiCable has you covered. Install it and enjoy the flexibility of accessing your favorite content from a variety of sources with ease.
Bonus: If you are solely subscribed to Amazon Prime and don't require support for other services, TuneBoto Amazon Video Download is another excellent option for saving your favorite content. With TuneBoto, you can easily download Amazon videos and enjoy them offline at your convenience. Learn More >>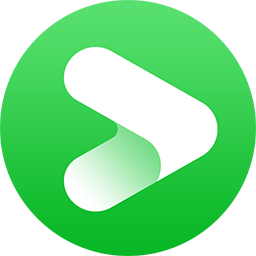 Get your favorite streaming movies& shows recorded right now!
Free Trial
Free Trial
Categories
Got another minute? Check out:
Read this article to learn 3 efficient ways to download and watch Amazon Prime movies or shows offline.