2 Ways to Download HBO Max Videos on Mac
Gone are the days of being tied to an expensive cable subscription and rushing home just to catch the latest episode of your favorite series. The advent of video streaming services has revolutionized the way we consume content, providing the freedom to stream videos at our convenience and even download them for offline viewing.
Similar to many of its competitors, HBO Max does not offer an offline viewing feature for Mac devices, too. Even with its rebranding to Max, which combines content from HBO Max and Discovery+, the absence of a dedicated Max app for Mac has left many users feeling disappointed. This limitation particularly affects those who prefer to watch HBO Max content offline on their Macs, especially when they are away from Wi-Fi, as the small screens of mobile devices may not provide an optimal viewing experience.
Despite the unavailability of an official offline viewing option through the HBO Max app, there are alternative solutions to address this challenge. In the following section, we will introduce two professional tools that can enable you to save movies and TV shows from Max on your Mac, allowing you to enjoy them during flights or in locations with limited internet connectivity.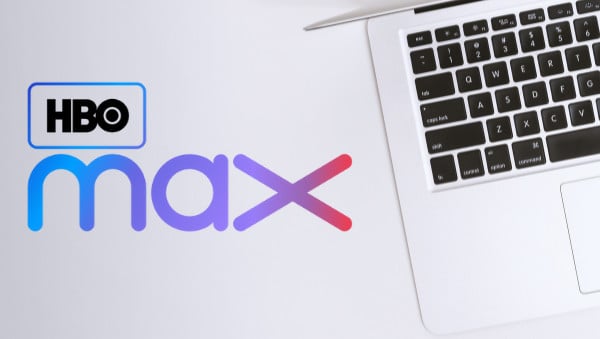 If you're someone who subscribes to multiple streaming services like HBO Max, Discovery+, Netflix, and others, and you want to watch them offline on your Mac, then VidiCable All-in-one Recorder is the perfect solution for you. With support for over 15 sites, this tool is known for its exceptional ability to capture and record streaming audio and video from a wide range of sources, including popular streaming services and social media sites. This unique feature allows users to create a personalized media library by capturing content from different platforms.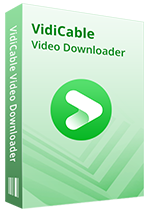 Features of VidiCable All-in-one Recorder:
Grab content from various sites and save on Windows and Mac.

MP4 and MKV ouput to make the downloads transferrable acorss devices.

Fast recording speed to save your time and effort.

Save audio tracks and subtitles in many languages.

Watch movies, shows within the app.
Download Win
Download Mac
---
Tutorial: How to Download HBO Max Videos on Mac with VidiCable
VidiCable features a user-friendly interface, making the entire process quite straightforward. Here's a step-by-step tutorial:
Step 1

Choose HBO Max and Sign in with Your Account

Launch the VidiCable Video Downloader on your Mac and choose HBO Max from the list of supported websites. You will then be directed to HBO Max's built-in browser. Follow the prompts to log into your account.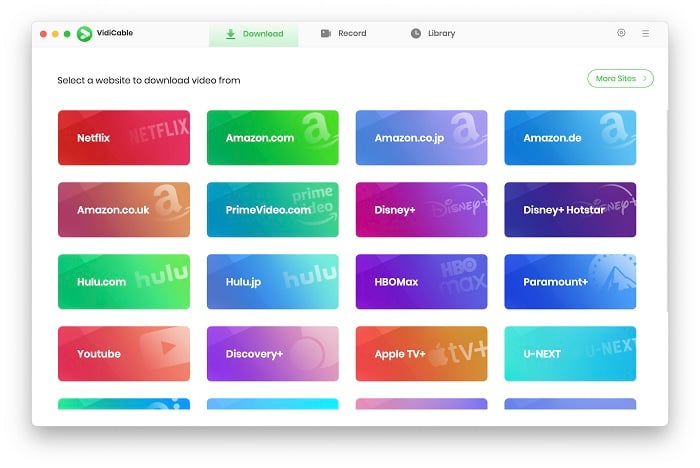 Step 2

Search for Videos within The App

You have two options for finding the video you wish to download. You can either locate the video directly on the homepage or through the top categories, or you can use the search box to quickly find the video by name.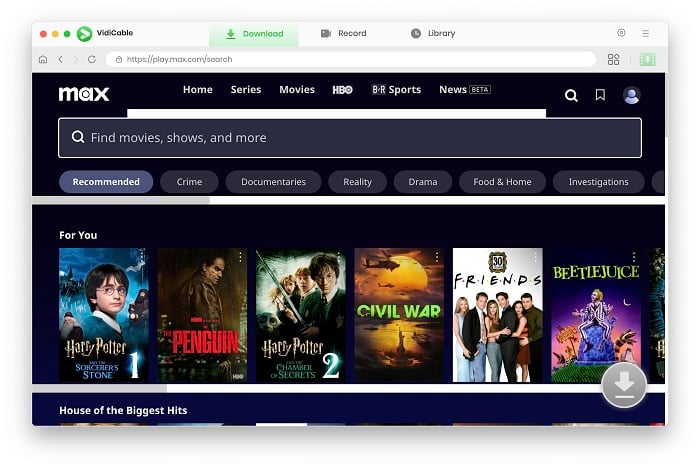 Step 3

Adjust Output Format

Prior to downloading from HBO Max, you may need to adjust the app's settings. Click on the Settings button (resembling a gear icon) to access the Settings window. Here, you can configure various output settings, including video format (MKV/MP4), language, and more.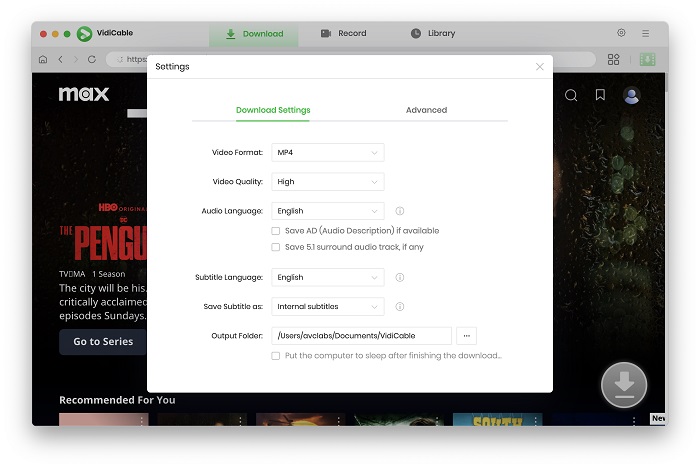 Step 4

Access Advanced Download

When downloading HBO Max series, select the Download icon to first choose the season and episode. To download multiple episodes at once, select "All Seasons," and then use "Advanced Download" to customize the output quality, audio tracks, and more. For movies, simply click the download button to access the download window.

It's important to note that you need to tap on the video to enable the download icon, which will turn green.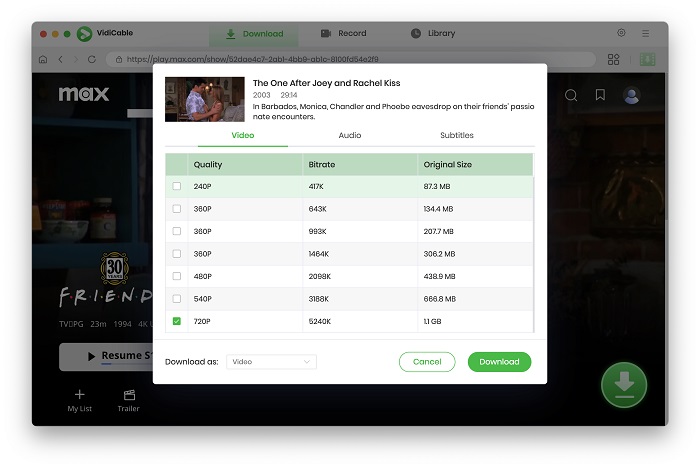 Step 5

Download Multiple Videos to Mac

Once you've made all the necessary selections, click the download button to begin downloading HBO Max videos to your Mac. VidiCable will notify you when the download is complete. To view all downloaded videos, simply click on "Library.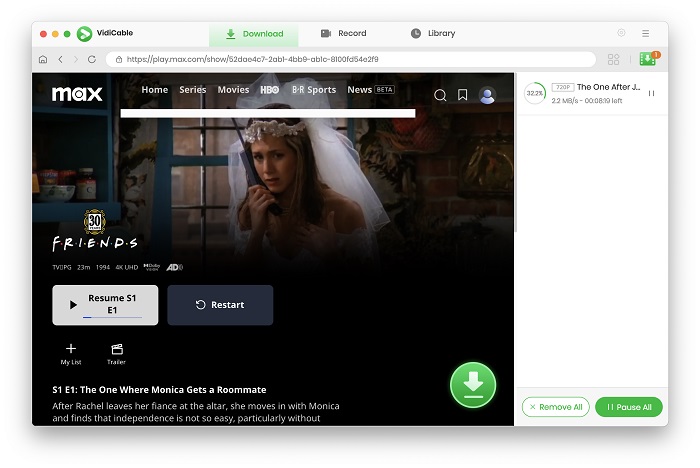 VidiCable offers Max subscribers a simple way to download movies and shows for offline viewing. If you're considering watching your favorite HBO Max/ Max content offline on your Mac, give VidiCable a try. It also supports video downloads from other sites and is regularly expanding its list of supported services.
If you exclusively use Max or HBO Max and wish to enjoy their content offline, then SameMovie HBO Max Downloader for Mac is the perfect solution for you. This dedicated app caters to all Max users, whether you has an ad-based plan or an ad-free subscription, allowing you to save content from Max's extensive library on your Mac computers and watch it offline.
Here's how to use the app:
Step 1: Download and install the app from the SameMovie website. Once installed, launch the app and log in to your Max or HBO Max account.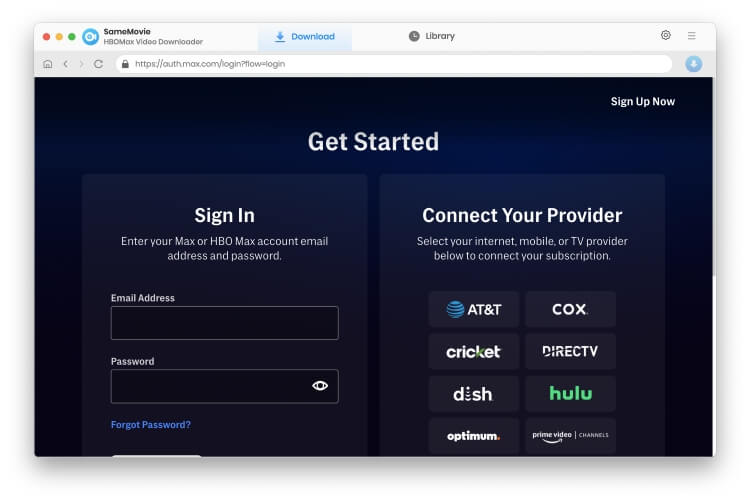 Step 2: Locate the video you want to download and click on it to activate the download icon.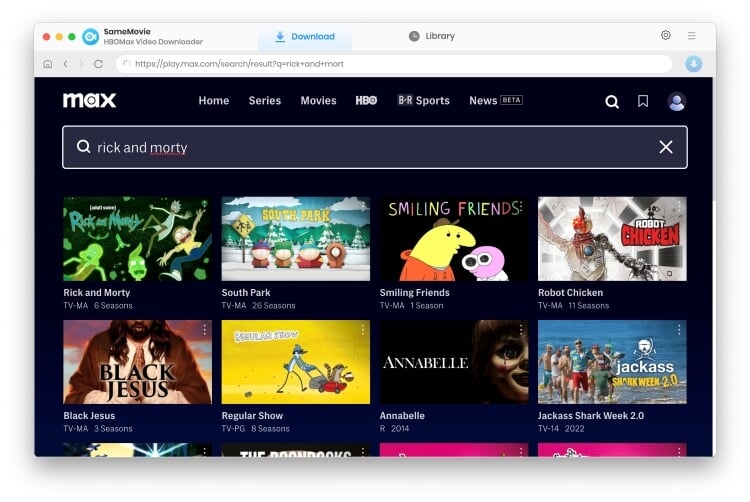 Step 3: Customize the output settings from the popup window according to your preferences. Once you're done, simply click "Download" to save the content to your Mac.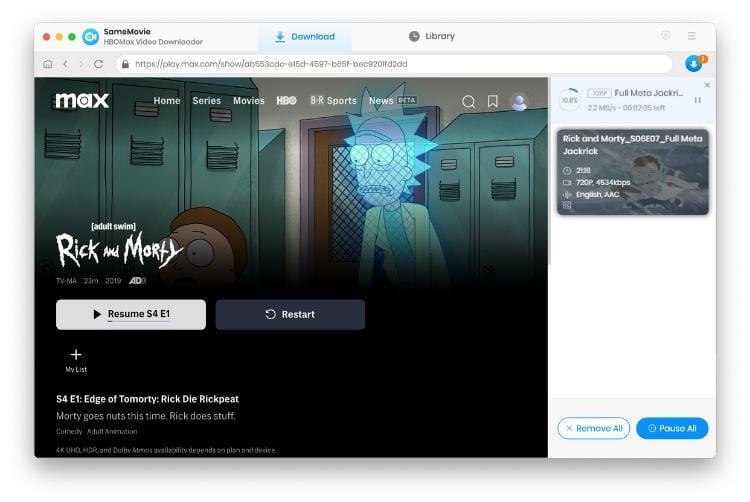 Final Words
We have presented two methods above for you to enjoy HBO Max content offline on your Mac. You can choose the option that suits your needs best. As mentioned earlier, if you are looking to download content from multiple services, we recommend trying VidiCable. However, if you solely use Max, SameMovie HBO Max Downloader for Mac is a great choice.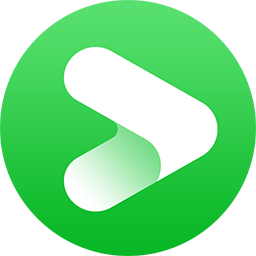 Get your favorite streaming movies& shows recorded right now!
Free Trial
Free Trial
Categories
Got another minute? Check out:
Keep HBO Max video after canceling the subscription.