How to Remove Paramount+ Download Limits [2 Ways]
Have you been troubled by the download limits of Paramount+?
While Paramount Plus does allow you to download videos without any hassle, there are some specific limitations to these download options. Videos will be downloaded to your device and they can only be viewed on that particular device and cannot be accessed on any other device. You will not be able to share videos or download more than 25 videos. In addition, the downloaded video will have a validity period, after which the video will be deleted.
Are you trying to get rid of these restrictions? If the answer is yes, here we may do you a favor. We can help you easily remove these restrictions with a few clicks if you use a professional video downloader. With that, you can download Paramount+ videos as local files and save them forever. The videos can be played offline on any device without ads. There are two tools that can help you do that.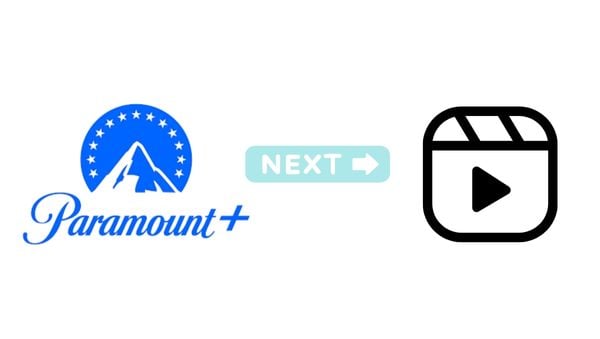 Method One: Using VidiCable All-in-one Recorder
As a highly functional all-in-one recorder or web player, VidiCable Video Downloader supports approximately 15 popular video platforms, aiming to assist users in saving unrestricted videos for anytime enjoyment. If you're looking to bypass download restrictions on the Paramount+ platform, VidiCable is sure to meet your expectations! By saving videos in MP4/MKV file formats, it ensures permanent storage in your chosen path. With lightning-fast download speeds, you can have a full episode of a 1080p TV series downloaded in just a few minutes.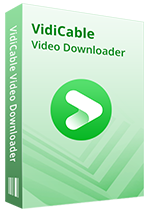 Features of VidiCable All-in-One Recorder:
Grab movies or shows from Paramount+ and other popular services.

Watch latest video within app without installing any additional app.

Choose fromat between MP4 and MKV and cutomize your downloads.

Select your desired audio and subtitle to enjoy.

Keep upgrading to add more features.
Download Win
Download Mac
---
Tutorial: How to Download Paramount+ Video with VidiCable
Step 1

Select Website

Launch VidiCable Video Downloader on computer. There will be a collection page of all supported sites and just select Paramount+. After selection, you need to sign in your account.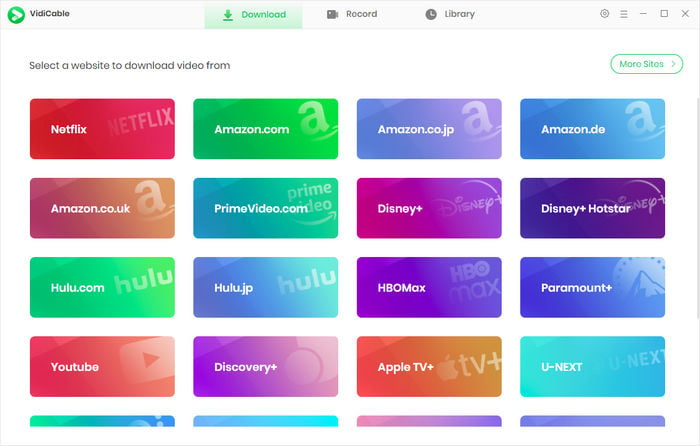 Step 2

Change Format and Path

To save the video file forever, you need to choose MP4/MKV as the output video format. Click the

to do so.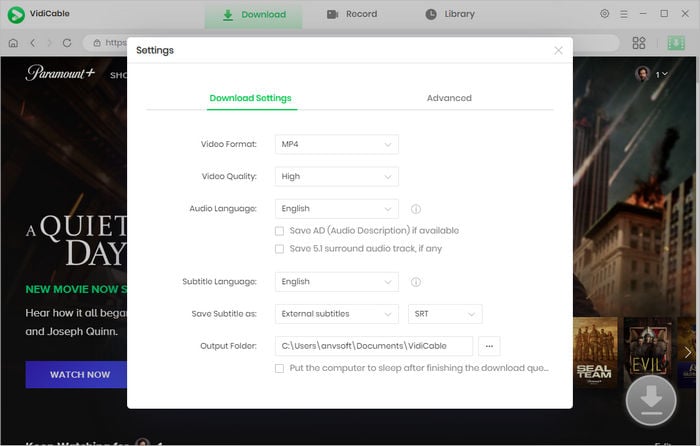 Step 3

Watch and Find Latest Movies to Download

It's quite easy to navigate VidiCable with a built-in Paramount Plus browser. Just click the magnifying glass symbol and input the title. Then access the info page to start the download function.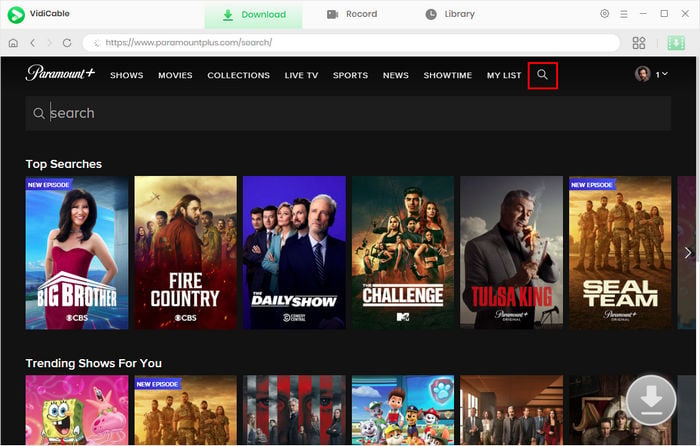 Step 4

Set Preferred Subtitles

The programme offers you a convenience way to change some download settings like subtitle language and format: click

to choose seasons and episodes, then press Advanced Download to customize the mentioned settings.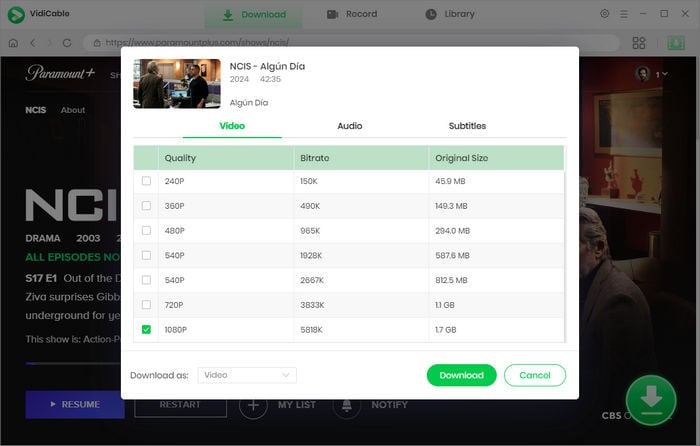 Step 5

Begin to Download

The last step is to tap on Download and wait the several-minute downloading process. When the download is complete, the library icon will have a small numeric red dot indicating the number of videos successfully downloaded.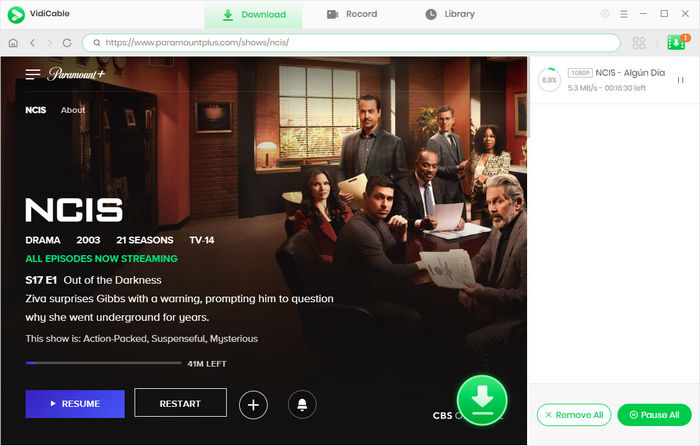 Method Two: Using Dedicated Downloader for Paramount+
If you exclusively use Paramount+ for your video streaming needs and do not require access to content from platforms like Netflix or Amazon, you may find the SameMovie Paramount+ Downloader to be a convenient solution for safeguarding your favorite content while bypassing certain limitations. Similar to VidiCable, you can utilize the ad-supported plan to download content without encountering ads, expiration time constraints, or device limitations. Here's a simple guide on how to use this downloader:
Step 1: Obtain the app from the official SameMovie website, ensuring that you select the appropriate downloader tailored specifically for Paramount+.
Step 2: Open the app, and sign in with your account, then you can find the latest movies or others you want to save.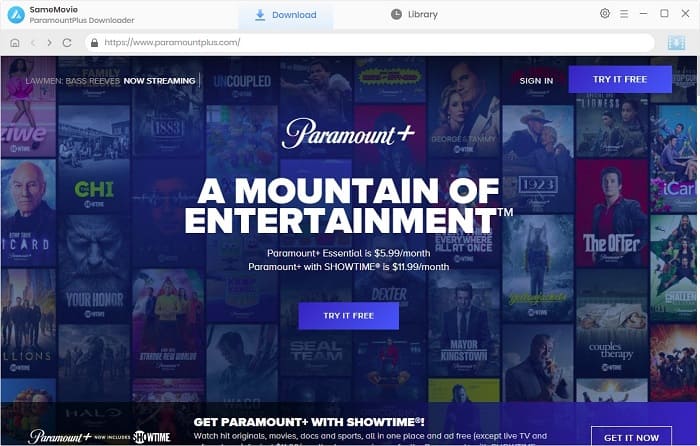 Step 3: Navigate to the General settings by clicking the gear icon, allowing you to customize the format. Additionally, you can click the download icon to adjust detailed video quality options, audio settings, and more.
Step 4: Once done, just hit "Download" to start the process. Easy, right?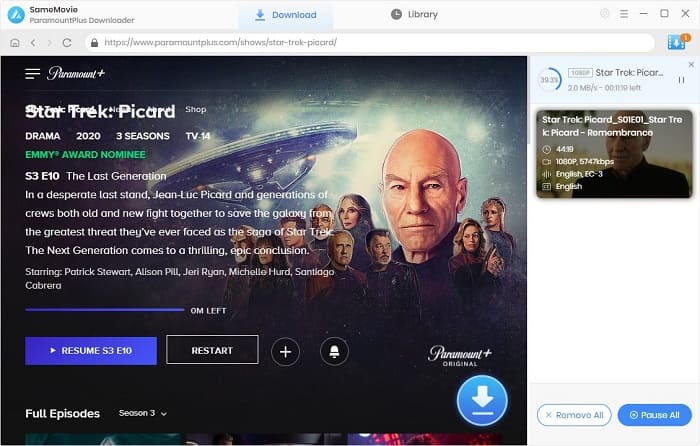 Final Words
Now you are able to save the downloaded Paramount+ videos forever easily and play them on all device you want without restrictions. Through VidiCable, you can not only download content from Paramount+, but also from more than 15 popular streaming platforms like Netflix, Amazon, YouTube, etc. The program enables you to download videos without effort or ads, helping you to get rid of any restrictions. Get VidiCable and enjoy the videos whenever now!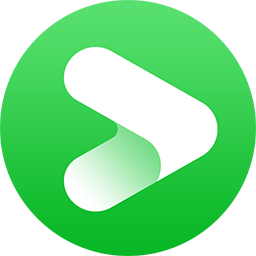 Get your favorite streaming movies& shows recorded right now!
Free Trial
Free Trial
Categories
Got another minute? Check out:
Download videos from Paramount+ in MP4 format and save them forever for offline watching.