How to Download 4K or 8K Video from YouTube
As video quality continues to improve, many people are now seeking to download 4K or 8K videos from YouTube. These videos offer the most stunning visuals and provide an immersive viewing experience. However, downloading these videos can be quite a challenge, especially if you're not familiar with the process. With the right tools and knowledge, though, anyone can easily download 4K or 8K videos from YouTube. Read on to get some easy methods to bring these high-quality videos to your personal collection.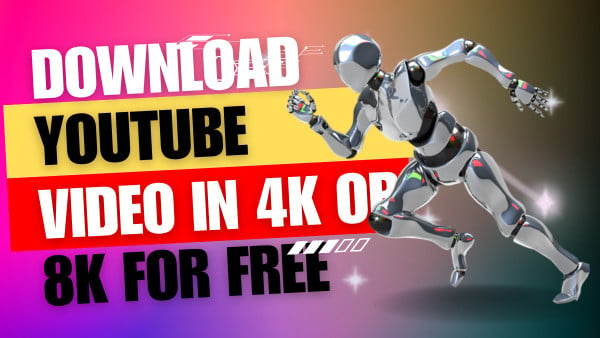 No. First, YouTube only allow you to download certain videos from its mobile app to play offline, and it requires to have a Premium membership.
The steps to download YouTube content is straightforward.
Go to the video Watch page.
Below the video, tap Download or tap More and then Download.
Once the video is downloaded, the download icon will turn blue below the video.
Note: These downloads can only be available for up to 48 hours. After that, you need to reconnect your device to a mobile or Wi-Fi network every 48 hours.
Second, the maximum quality you can download is 1080P. No 4K, or 8K.
Finally, the download feature is only available on some selected area.
Downloading content through the YouTube app can be a frustrating experience. The restrictions placed on the app can make it difficult to save videos for later viewing, often leading users to seek out alternative apps to complete the task. Based on so many choices in the market, we here pick up three from them to help you complete this task and save your effort.
Before we get started, please note that not all videos on YouTube are available in 4K or 8K resolution. Only a select few videos are uploaded in these high resolutions and then can be downloaded by those tools with their original quality. You will need a device with the capability to display these resolutions, such as a smartphone or tablet with a high-resolution screen. Additionally, you should have a good internet connection and enough storage space on your device to store the downloaded file.
NoteBurner YouTube Video Downloader
With its easy-to-use interface, NoteBurner YouTube 8K Video Downloader enables you to download any audio or video from YouTube directly onto your PC in MP4, or WebM format with just a few clicks. What's more, you don't have to compromise on video quality as it supports up to an 8K resolution. However, note that the video quality option is dependent on the original uploaded video, so if it was recorded in standard definition, a high-definition download won't be available. But the best feature of this tool is that it's completely free and doesn't have any ad-traps or bundleware.
1. Download YouTube video and music for free.
2. Save content in 720P/1080P/2K/4K/8K.
3. Output video in MP4 format.
4. Safe and clean, no ads or any plugins.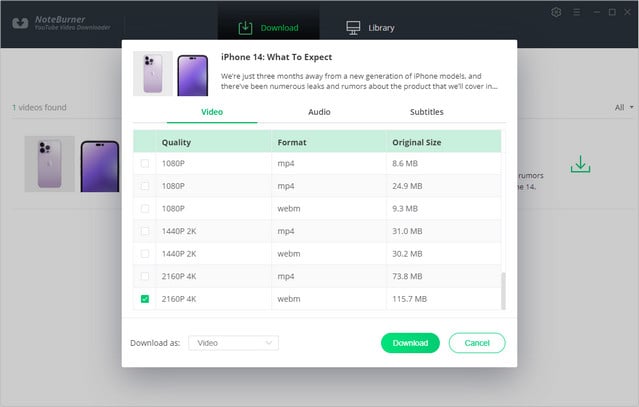 VidiCable YouTube Video Downloader
VidiCable Video Downloader is a revolutionary app that allows users to quickly and easily download videos from popular streaming platforms including Netflix, Amazon, YouTube, TikTok and more. Simply choose YouTube for your first use, then you can use it as a professional YouTube downloader. The video quality is also upto 8K resolution. If you want to download content not only from YouTube but also from other sites, it will be your perfect option. Beware of that, if you use it to download content from Netflix, Amazon, Disney+, or likewise, you need to pay a few.
1. Free record videos from Twitter, YouTube, Vimeo, TikTok, Dailymotion and more.
2. Upgrade to record shows and movies from Netflix, Amazon Prime, Disney+, Hulu, HBO Max, Discovery+, Paramount+.
3. Save your favorite videos in MP4 or MKV format.
4. Preserve multilingual audio tracks and subtitles.
5. Safe and clean, no ads or any plugins.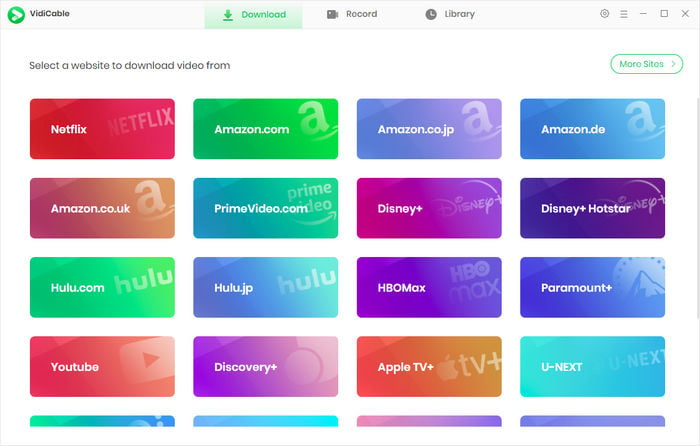 Any Video Converter Free can not only help you convert your video to MP4, MOV, MKV, M2TS, M4V, MPEG, AVI, WMV, and more, but also allow you to download video from YouTube. Once open the latest version, simply choose Video Downloader mode to download your content. After downloading, you can use the other features to modify your downloads. Here are main features of the tool:
1. Comprehensive Free Toolbox for Video Downloading, Conversion, and Editing.
2. Free Video Converter: Convert Videos to Popular Formats with 0 Cost.
3. Free Video Clipper/Trimmer: Cut or Trim a Video into Segments.
4. Free Video Cropper: Crop Video File to Delete Unwanted Portions.
5. Free Video Downloader: Download Online Videos to MP4.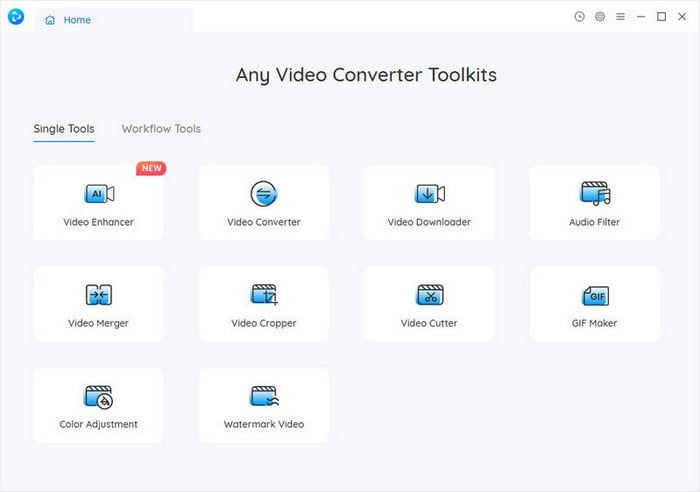 There are also some Online Video downloaders that can help you download YouTube content. But based on our careful test, most of them don't provide 8K option. Only a few can meet your needs, here we list them for your reference. However, those services come with some risks. They are not stable and may be discontinued at any time. So, it is suggested to use stable apps.
1. SaveTube: This site uses similar name with YouTube and is capable of downloading content from almost all media sharing sites like Youtube, Facebook, TikTok, Vimeo, Instagram, bilibili, ... The video quality is up to 8K. Additionally, it offers different options for your download needs.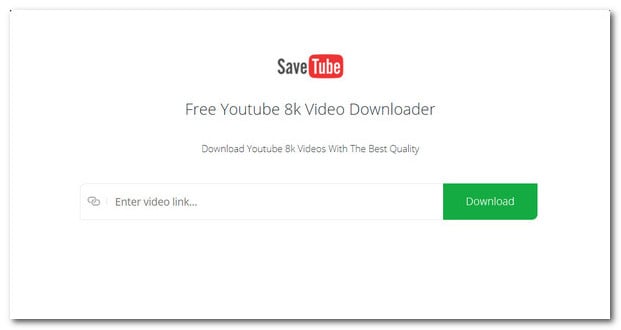 2. SSYouTube.com: this site can save high-quality videos from TikTok, Instagram, Facebook and YouTube in MP4 video file format. In term of video quality, it supports SD, HD, FullHD, 2K, 4K and 8K. There are also some lower quality and lower size options for your needs.

3. YouTube4KDownloader: It also support most of video websites like Youtube, Facebook, Instagram, Vimeo, Dailymotion, etc. And this site enables you to not only download High quality video from YouTube, but also cut, trim, crop any YouTube video.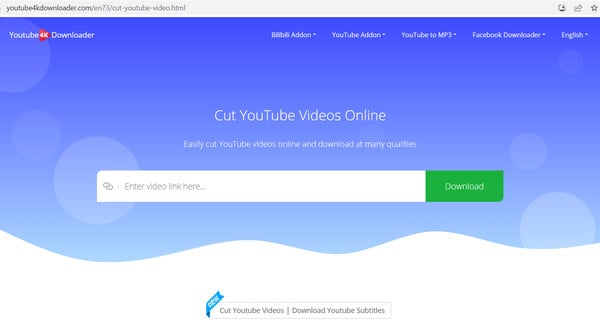 With three apps and three online tools highlighted in this post, you have plenty of options when it comes to downloading 4K or 8K content from YouTube. So go out there and give one a try! Thanks for reading and happy downloading!
Got another minute? Check out:
Download the full season of Black Mirror for offline playback.