Ultimate Guide on How to Watch Paramount+ Video Offline
Are you a fan of the Paramount Plus streaming platform, but unsure how to download your favorite shows and movies to watch offline? Don't worry - in this guide, we'll walk you through the straightforward steps necessary for downloading videos from Paramount Plus. By following these easy-to-understand instructions, you can quickly expand your video collection with hours' worth of great content for all kinds of entertainment. Just read on!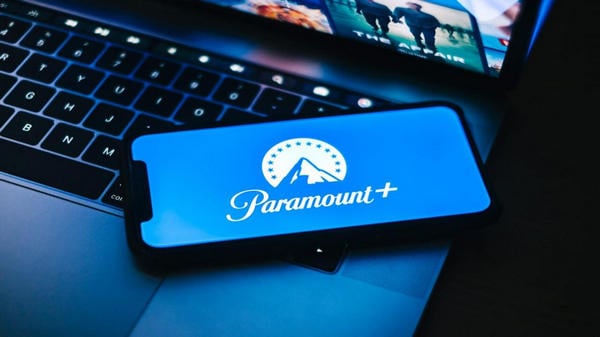 1. What Do You Need to Download Paramount Videos?
To download Paramount videos, you need to have the latest Paramount app installed on your Android or iOS devices. Sure, the download function is exclusive to mobile devices. Plus, it requires a Premium Plan. You cannot watch Paramount+ content offline with an essential account. Devices requirements:
iPhone/iPad (iOS 14+)
Android tablets/phones (Android 5+)
2. What Are Paramount Plus Download Limits?
There are limits on the number of videos you can download on Paramount+ and how long you can keep those downloaded videos before they expire. Here are the current download limits:
You can download up to 25 titles per device at a time.
You can only have 5 copies of the same video across all devices and will be prompted with a download limit error message on your 6th download attempt.
Generally, downloaded content will expire and become unavailable for viewing 30 days after the download, or when it becomes unavailable on Paramount+.
Once you start watching downloaded content, it will typically expire and become unavailable for viewing 48 hours after playback has started.
3. Download Videos with the Paramount+ App on Mobile Device
To download Paramount+ videos on Android or iOS device, follow the steps below:
Step 1. Launch the Paramount+ app on your Android or iOS device.
Step 2. Log in to your account if you haven't already.
Step 3. Browse for a TV show or movie you want to download.
Step 4. Click on the download button (downward arrow icon) next to the episode or movie title. Wait until the download is completed.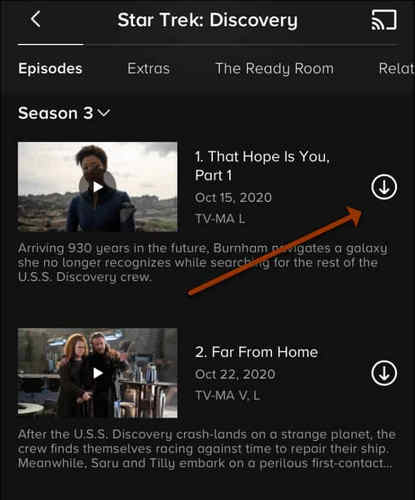 Step 5. Once the download is finished, you can access the downloaded video in the "downloads" section within the app.
Note: not all Paramount+ content is available for download. Additionally, downloads may expire after a certain period of time or when the content becomes unavailable on the service.
4. Play Paramount+ Video Offline on Computer
Obviously, there is no download option on computer. But this does not follow that you cannot watch Paramount Plus content offline on a PC. VidiCable is born to save streaming content as local files and can be a perfect option for you to store Paramount+ movies and shows locally. It supports over 15 sites, including Paramount Plus, Netflix, Amazon and more. Simply enter the video name in the search bar, and you can get the download option to save your favorite content in MP4 or MKV files with HD quality, multilingual audio tracks, and subtitles kept.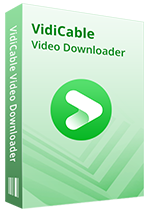 Features of VidiCable Video Downloader:
Free record videos from Twitter, YouTube, Vimeo, TikTok, Dailymotion and more.

Upgrade to record shows and movies from Netflix, Amazon Prime, Disney+, Hulu, HBO Max, Discovery+, Paramount+.

Save your favorite videos in MP4 or MKV format.

Preserve multilingual audio tracks and subtitles.

Safe and clean, no ads or any plugins.
Download Win
Download Mac
Step 1

Select Website and Log in to account

Run VidiCable on your computer and choose the website. Then, you can click Sign In to pop up the login page prompting you to log in to your account of Paramount Plus.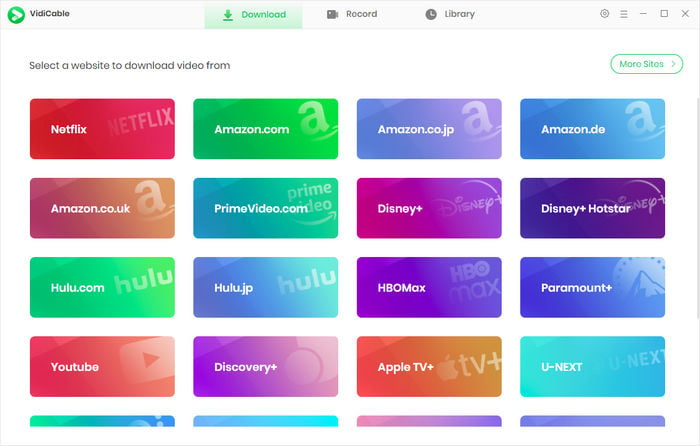 Step 2

Customize Output Settings

The second step, you can adjust the output settings in the setting window, including quality, audio type, language, etc. Here you can select MP4 or MKV as the output format. The H.265 option in the Advanced settings tab can help you save videos in smaller file sizes, but it might not be supported by some devices. In such cases, H.264 is also a great choice.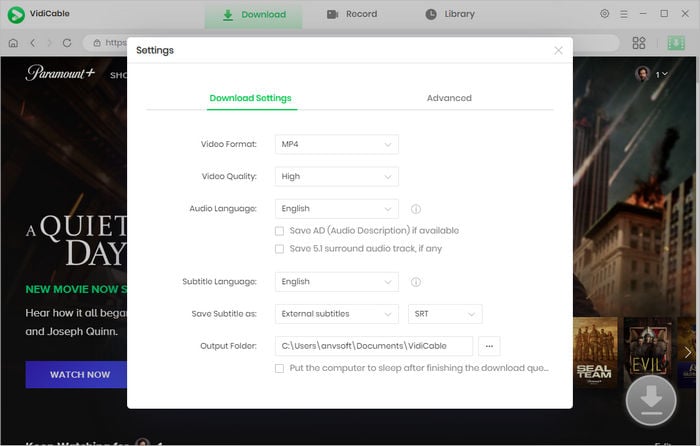 Step 3

Add Video

Next, please search for the video by entering the name in the search box of the built-in Paramount+ browser, and a list of relevant results will appear.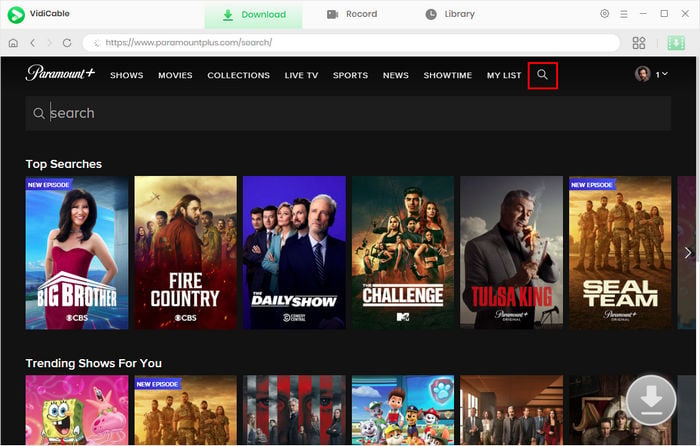 Step 4

Select Advanced Download

Choose the video's thumbnail, and it will take you to the video's details page. At that moment, the download button in the lower right corner will become green.

For downloading series, you need to click the download icon to access the window and choose episode and season, then hit the "Advanced Download" button on the bottom left of the pop-up window and choose specific video quality options, audio tracks and subtitles. For downloading movies, simply click the download icon to access the Advanced Download window.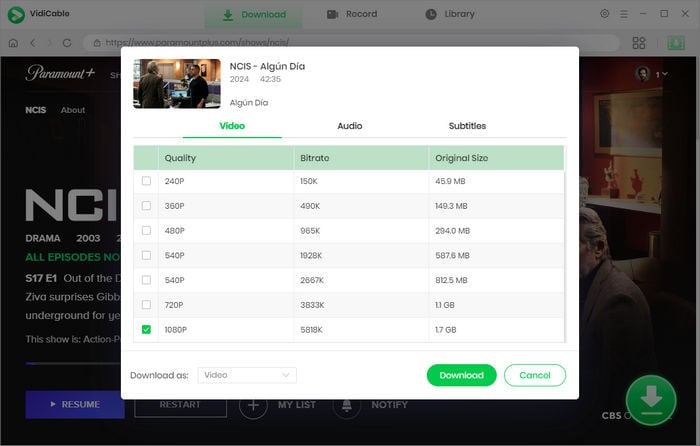 Step 5

Download Paramount Plus Movies

The final step is to hit the download icon to download the added video, and it will be added to the output folder you set before. You can check the downloaded videos in the Library.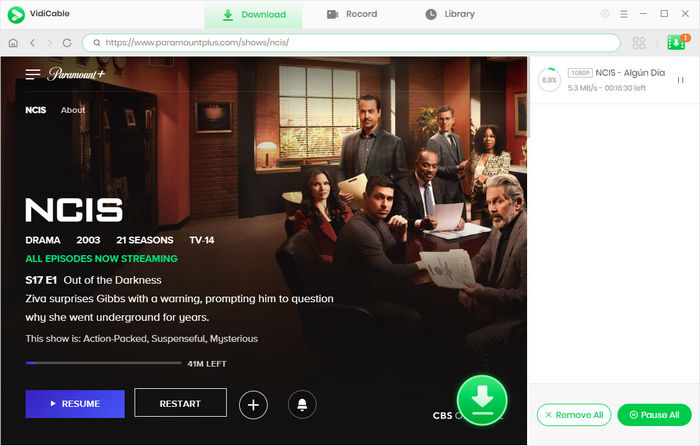 Watching videos offline with Paramount Plus doesn't have to be difficult or expensive. With the right knowledge and access, you can easily manage to save your favorite content in a safe place for future viewing. We hope this guide has provided you with some useful guidance on how to master video streaming from Paramount Plus and enjoy your favorite shows! Nowadays, it's crucial to stay informed of technological advances when they come up, so prepare yourself and get ready to experience the world of entertainment at full potential!
Got another minute? Check out:
Download Paramount Plus videos on computer and enjoy them offline.
Download videos from Paramount+ in MP4 format and save them forever for offline watching.